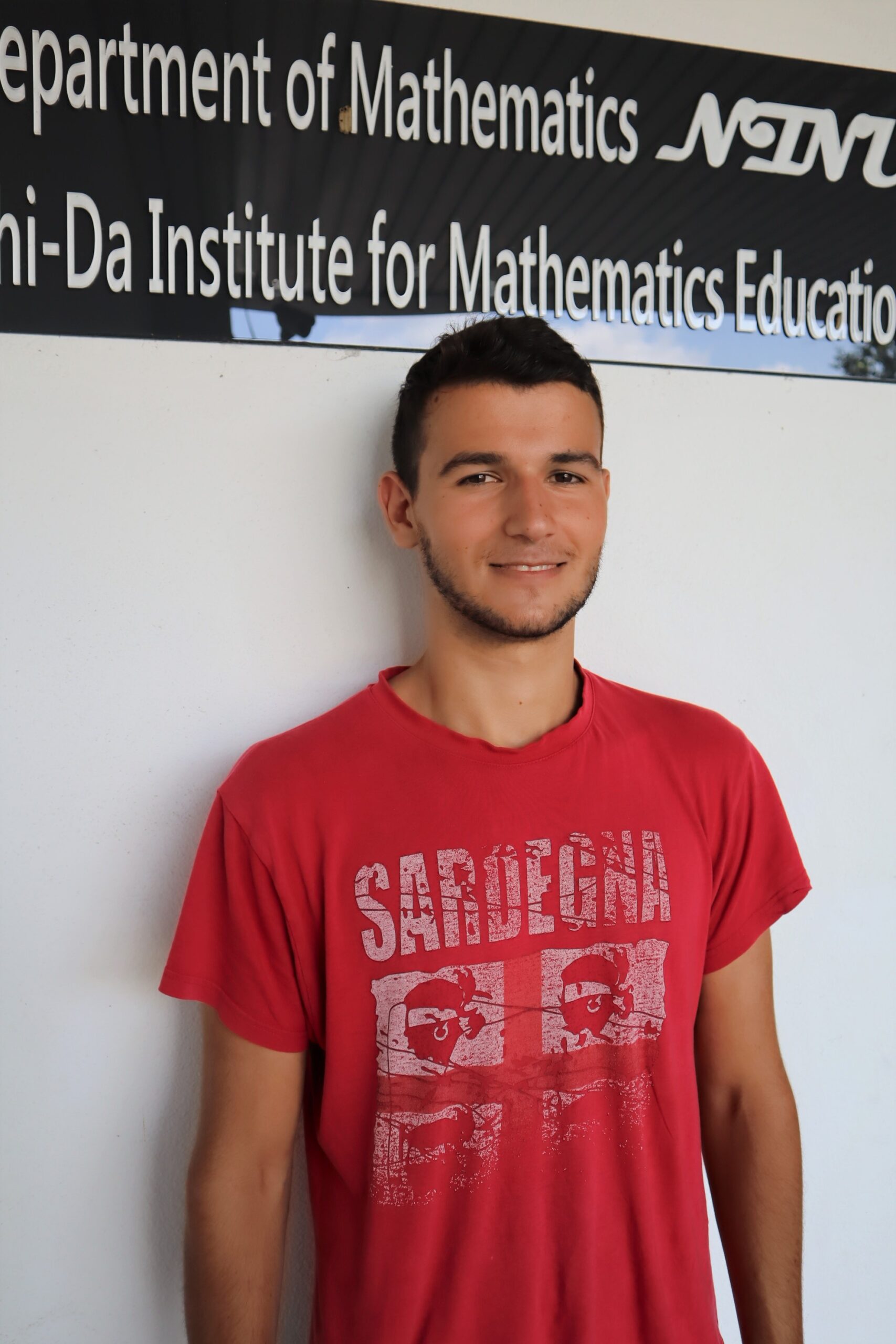 JULES ROSTAND
Country: France
Exchange Program – Department of Mathematics
Hey! I'm Jules, I am enrolled in a master's degree in France, my home country, and was blessed with the opportunity of doing the first semester of 2020 as well as a summer internship in NTNU. I arrived in Taiwan in January and am planning to go back to my country in September, so in about a month as I am writing this. Needless to say that in those pandemic times, I was at the right place, at the right time. I was therefore privileged to live this unique experience which has taught me a lot and has changed me as a man. I expect that, as I got back to France, I will look back on even more aspects of my life that been impacted by this beautiful exchange.
I study what we call in France "mathematical engineering", which is closest to what you would call "applied mathematics". For this semester, I enrolled in the department of mathematics. Because I don't only want to study pure mathematics, I also took courses from other departments that apply mathematics in other domains. Among those, "educational statistics" in the department of education and "Intelligent humanoid robotics" in the department of electrical engineering. These two courses were really important for me, as they have given me more insight on how I could apply my mathematical knowledge in the future. Because I also considered the possibility of working in research in pure mathematics, I took a course where our task was to work on one topic, understand it well, and make a long presentation on it. This exercise was interesting and different to how I usually work, as I'm used to having the teacher explaining the topic first, this time I had to work on it by myself. Finally, I also took a totally different course, called "Discovering Taiwan". It taught me a lot about Taiwan's culture and history, which is not always easy to comprehend from an outside perspective. NTNU has many courses that are taught in English and that are clear and interesting. Sharing a class with students who come from a different country and being taught by teachers who have different working methods than those that I am used to, also contributed to making this study exchange so unique.
For my internship, I am working in the department of electrical engineering on a deep learning based project. This is very interesting because I am working with more experienced students alongside whom I learn a lot. This has been so far a great opportunity to extend my wonderful experience at the NTNU.
I have made a lot of friends at NTNU, mainly fellow exchange students, but also a few locals. Taiwanese people are in general quite caring and willing to help when they see a foreigner, which is part of why I like Taiwan so much. I feel the mentality of the people is so different to ours in Europe. It's good to change atmosphere. I share great memories with the people I met at NTNU. It stings to think that this is coming to an end now, but I will cherish these memories as I come back to France. I also met other people through school clubs, as I played with the football team for a bit. NTNU has many other clubs that allow us to meet other students more easily. This is very important, because integrating yourself among other students that speak together in a different language and have different habits than those in your country, is never an easy task. In the end, I have met so many people with different cultures which have made my exchange much richer.
If I had such a great experience, it is not only because of how nice the people have been to me, it is also for the phenomenal nature the country has to offer. Through hiking, cycling, running, driving by scooter, scubadiving, surfing, I have discovered so many beautiful landscapes and learned so much about the country and its people. I have been to almost all the recommended places in Taiwan, and yet I would have a very hard time choosing only one as my favorite, as they all had something great to offer.
The main difficulty throughout this exchange was regarding the situation with the coronavirus. As the virus was spreading throughout the world, I wasn't sure whether I would be able to have a flight back home and was worried for my family in France. The decision on whether to go home earlier to my family was a hard one to make, but our exchange coordinator gave us some good advice and was reassuring as we had to make our decision. She was always there to help us when we needed help, and that has really facilitated our time here.
Overall, this exchange was an incredible experience which I probably won't forget anytime soon. I hope to come back to Taiwan maybe for a PhD, after I finish my masters in France. It's hard that it has to come to an end, but it has taught me so much and has given me the drive to want to live more similar experiences through travelling.